About Us
About Strachans
Strachans are the leading distributor of Food & Catering Consumables to the UK Offshore & Shipping Industry. We believe that our flexibility and willingness to meet changing client demands has contributed to us achieving our leading position in the market today.
Strachans was established as a small family firm in 1939 providing victualling services for the large Peterhead herring fishing fleet.
About Strachans

The company has since evolved gradually over the years, but particularly so together with the energy industry over the last 50 years, to match the ever increasing demands of being a multi functioning Food and Catering Consumables supplier to Marine, Renewables and Remote Sites in UK and Internationally.
Strachans offers expert care to each ship and offshore location:

Employing over 130 people in 2 branches across the UK
Provisioning to all sectors of the North Sea Oil & Gas industry
Dispatching over 600 food containers weekly
Delivering to all major UK ports and Islands by arrangement
Arranging supplies to our customers' units Worldwide, as and when required
Offering specialised Marine requirements (incl. deck & engine) to vessels nationwide
Temperature controlled and ambient warehousing in excess of 150,000 sq ft.
Providing a 1 stop shop Offshore, Renewables & Marine Hotel Services facility
Our personnel have unparalleled experience in working with our customers to meet their service and quality needs.
Our fleet of over 10 marine vehicles and 3rd party distribution agreement for container deliveries means we can deliver to any location in the UK. To meet the complexities of Food Safety (allergens etc) and dangerous goods (IMDG) regulations Strachans have dedicated and experienced staff, in constant touch with the vast array of suppliers both locally and Worldwide, keeping abreast of developments and changes to products.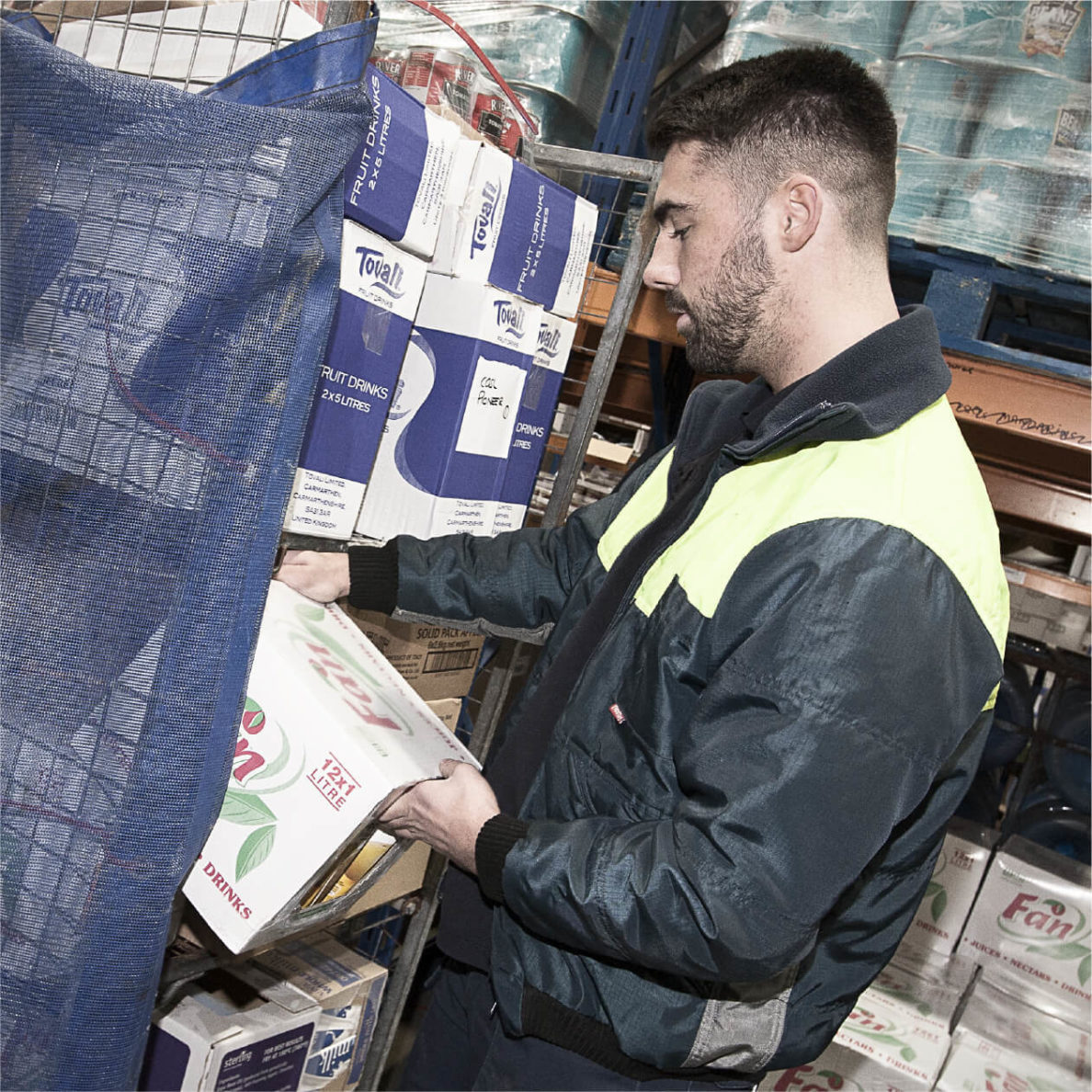 Our clients therefore can concentrate on the provision of catering and related services and be assured of a robust backup of regulative detail on all their product purchases. Talk to us today about how we can support you.