Our Services
Offshore Supply
Strachans offer full support to the Offshore Oil & Gas Industry covering the supply of Food and Cleaning Consumables to Offshore Locations and the Marine industry.
Offshore Supply
All goods are supplied to the Offshore Locations in specialist containers.
A fleet of over 700 mini containers
Dry store Containers
Insulated Containers
A fleet of over 200 Temperature controlled containers
Plug-in Temperature Controlled Containers - power required during transit
IceBox Temperature Controlled Containers - no power required during transit
Unique & Bespoke Caged Pallet system
Improving product integrity during transit
Providing manual handling safety on arrival
Large Fleet of Company Owned Transport
In-house vehicles
Strachans control deliveries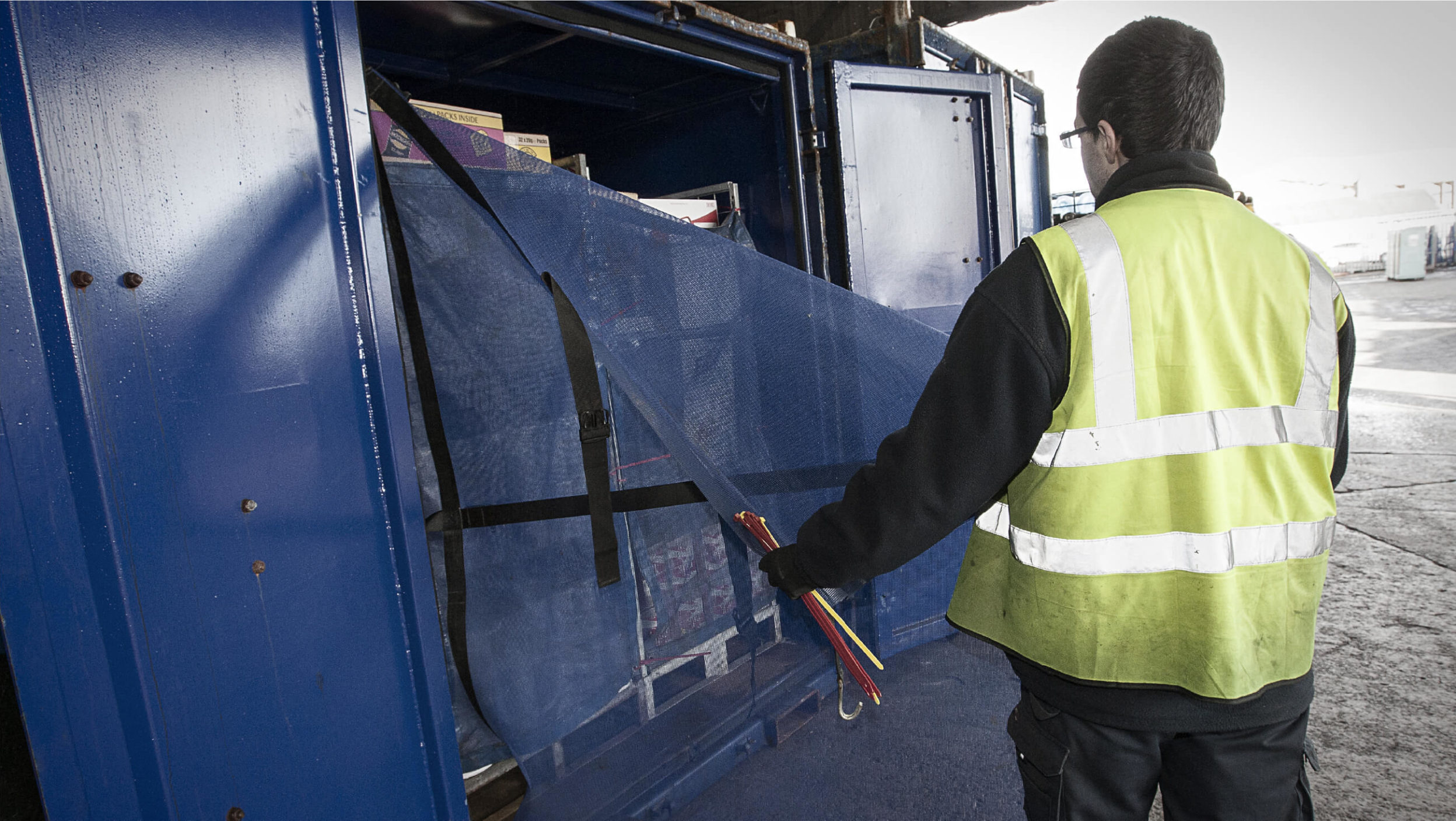 Services provided as part of Strachans Standard Offshore Supply Model are:
Liaison with Operator's Shipping Agent and coordination of deliveries to Quayside
Supply of Containers fully compliant with UK Oil & Gas regulations
Supply of vehicles dedicated to container deliveries
Handling of Helicopter deliveries
Full Customs Compliance for the supply of IPR & Bonded goods (CHIEF entries etc.)
We also supply detailed Order Paperwork production from our custom order management system
Delivery Manifest / Certificate of Shipment
Cargo Summary - tailored to meet each Offshore Operators specific requirements
Container & Sling Test Certificates
Dangerous Goods paperwork - where relevant
MSDS sheets - where relevant
Invoices
Delivery Assessment forms
Offshore Supply

Strachans Offshore Supply Model is supported by a detailed ISO 22000 plan which helps ensure that all orders are managed in a structured format.
In summary, our standard Offshore Supply Model ensures that all parts of the Supply Chain up until the point of delivery at the Quayside are managed, giving our customers peace of mind as often you have to deal with the unexpected.

Weather can be a major challenge when supplying to the North Sea
Conditions can be extreme and this has a knock-on effect to schedules
Container deliveries to Oil platforms/rigs at times are abandoned due to conditions
Robust systems and processes are essential in controlling/reacting to all situations.
Ready to talk to Strachans
Get in touch with one of our dedicated Key Account Managers who
will be able to discuss your needs and talk through a tailored option to support your business.
Enquire About Offshore Supply